Welcome to Grand River Heating and Cooling
Haldimand's Choice for Home Comfort
Heating and Cooling, Gas Service, Indoor Air Quality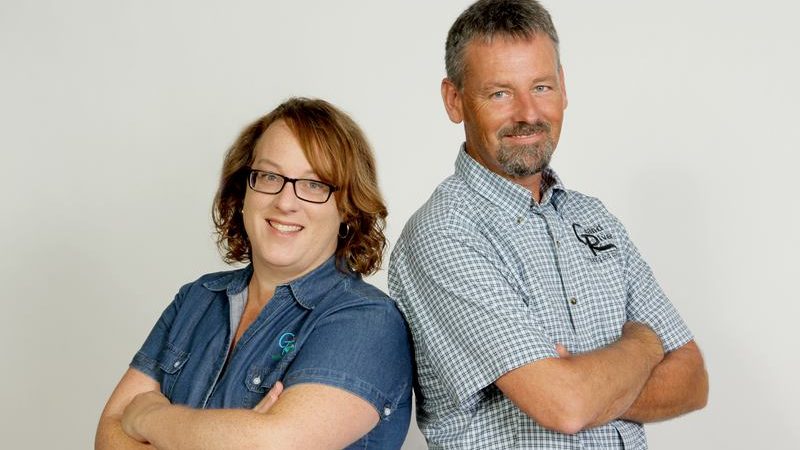 We are a family run business, and 'we' are Bill and Amanda Ibbott. Our story goes back to the mid-1990's when Bill entered into the HVAC trade with his father's encouragement. Fast forward to 2010 and a career well established working with two different family run HVAC companies, and Bill decided it was time to offer his services in our home community.
MORE ABOUT OUR COMPANY
Our air conditioner stopped working on the weekend and we called Grand River Heating and Cooling to check it out.   Matt and Dylan came out and fortunately, only a relatively inexpensive part was needed for a repair.  As the heating and cooling units are 14 years old, it was  recommended to repair at this time as opposed to replacing, since all other parts are in good order.  When the time comes to replace, we will certainly call  Grand River Heating and Cooling.  They run an excellent business and are friendly, knowledgeable and reliable.  Thanks so much for your prompt and caring service!
We would like to thank you for your prompt service (as always) in getting our air up and running quickly.  It is reassuring to know there is great people to rely on like yourselves!
Thank you, Bill and Amanda of Grand River Heating and Cooling, your professionalism, courtesy and customer service is wonderful and greatly appreciated.  We will highly recommend you to our friends and family and will differently call you for our future heating and cooling problems.
We want you to know that we are so pleased with our furnace and air conditioning that you installed. The programmable thermostat has been an excellent addition to our home as well.
You guys are the best! We love that we now have duct work, a furnace and AC! You were all helpful, patient and accommodating. You kept us well informed and did the job perfectly! Thank you for everything.
I didn't post a review the first time they came and saved the day – and now that it's been two times on two different appliances (first water heater and now furnace) in less than a year I need to say something. Service doesn't get any better than this – if you need any of the services they offer I HIGHLY recommend you call Amanda and get it booked – it is not possible for you to be disappointed. Thanks guys!
We're down-to-earth people
(and fun too!)
We're here to help you save on your heating and cooling upgrades. Let us show you how you can maximize available rebates through available energy saving programs.