Welcome to Grand River Heating and Cooling
Haldimand's Choice for Home Comfort
Heating and Cooling, Gas Service, Indoor Air Quality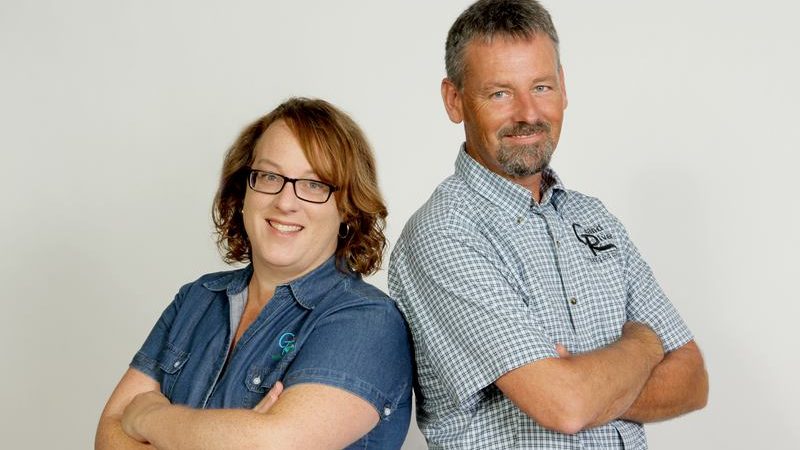 We are a family run business, and 'we' are Bill and Amanda Ibbott. Our story goes back to the mid-1990's when Bill entered into the HVAC trade with his father's encouragement. Fast forward to 2010 and a career well established working with two different family run HVAC companies, and Bill decided it was time to offer his services in our home community.
MORE ABOUT OUR COMPANY
You guys are the best! We love that we now have duct work, a furnace and AC! You were all helpful, patient and accommodating. You kept us well informed and did the job perfectly! Thank you for everything.
I didn't post a review the first time they came and saved the day – and now that it's been two times on two different appliances (first water heater and now furnace) in less than a year I need to say something. Service doesn't get any better than this – if you need any of the services they offer I HIGHLY recommend you call Amanda and get it booked – it is not possible for you to be disappointed. Thanks guys!
Grand river Heating has been our go to heating contact since we moved to Lowbanks, Ontario in 2013. They have come out in an emergency situation very quickly. They have serviced our equipment. They have always been professional and honest. Having a company that we can trust to do the work, and charge a fair fee is very important to us. Thank you Grand River Heating and Cooling. HONEST and PROFESSIONAL.
I finally got to meet Amanda in person and she is just as lovely and professional in real life as she is on the phone. After putting in our furnace last year GRHC is the only company I would consider for our new A/C unit. The personalized service and care is what sets this company head and shoulders above the rest!
Thank you so very much for fixing my heater working great now. I will only use Grand River Heating and Cooling very professional, reliable and caring .I would just like to say thank you.
I would highly recommend Grand River Heating and Cooling to anyone needing work done. They were fast, efficient, and their customer service goes above and beyond! Fantastic company….fantastic people!
We're down-to-earth people
(and fun too!)
Here are the two energy rebate programs that we access to help our customers save even more money
We're here to help you save on your heating and cooling upgrades. Let us show you how you can maximize available rebates through these energy saving programs.